18/11/2033 We're delighted to announce this fantastic new CD player is in store and on demo.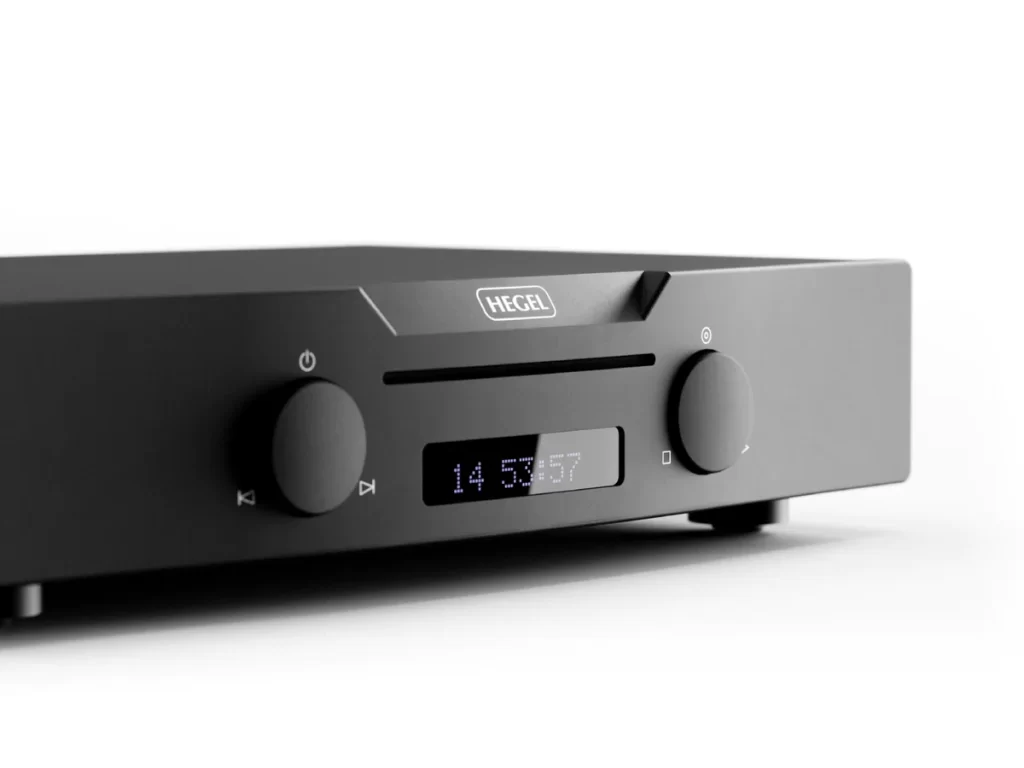 In store and sounding fantastic! Possible the best CD player we've heard.
The Hegel Viking CD Player stands as a true testament to audio perfection, meticulously crafted from the ground up to optimize performance for standard (Redbook) CDs. Our unwavering dedication to delivering the most authentic sound reproduction possible has led to the creation of a CD player that captures the essence of the original recording.
Engineered to deliver unparalleled sound fidelity, the Viking CD Player is a true native 16/44.1 CD player, purpose-built to unlock the potential of each standard CD. Every component has been meticulously optimized to ensure a high-quality output that remains faithful to the original recording.
With a dedicated laser and CD drive, the Viking guarantees optimal data reading for precise playback. Its state-of-the-art DAC achieves unrivaled digital-to-analog conversion, preserving even the subtlest nuances within the music. Our commitment to audio purity means the Viking does not upsample or alter the signal in any manner. By maintaining the integrity of the original signal on the disc, the exceptional DAC performs at its peak.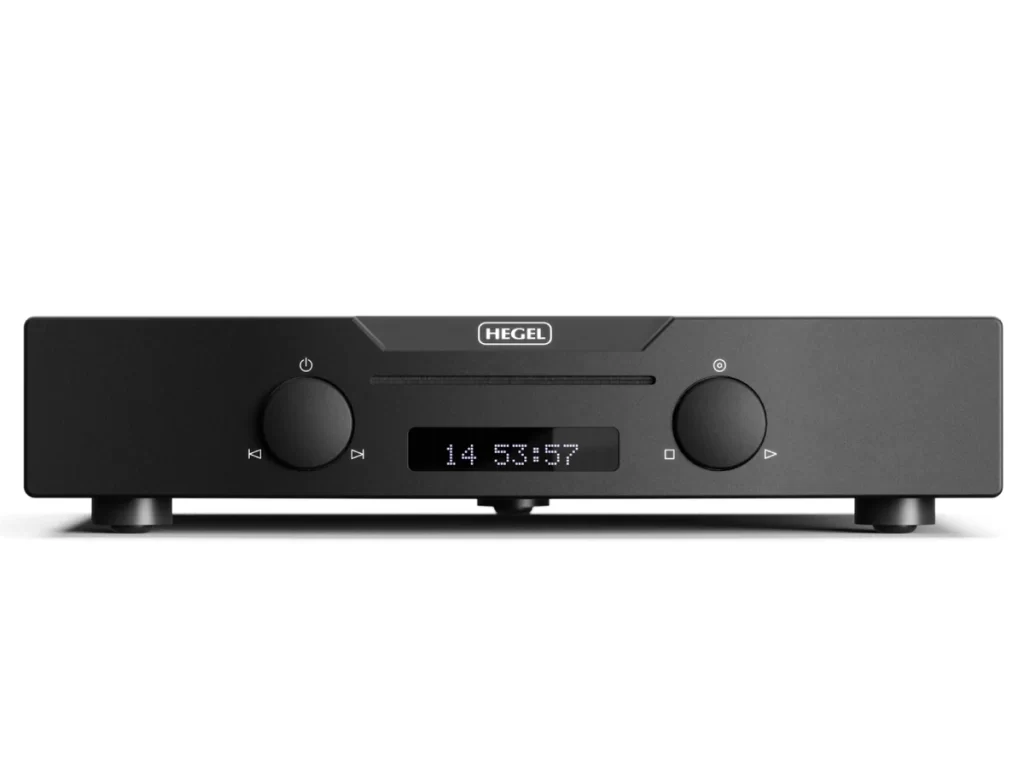 Our proprietary Master clock system orchestrates flawless synchronization between the drive and DAC. This system, driven by a low phase noise quartz crystal and our patented SoundEngine technology, effectively minimizes jitter, ensuring precise timing for an immersive listening experience.
The Viking CD player is equipped with an OLED display meticulously chosen for its low noise properties, contributing to a clearer and more detailed sound rendition. The dedicated analog stage in the Viking is meticulously designed, incorporating our analog low-pass filter and Line Driver technology. This ensures a fully balanced and noise-free signal path all the way to your amplifier, preserving audio integrity throughout the journey.
Elevate your auditory senses and embrace a new realm of sonic authenticity with the Hegel Viking CD Player. Experience music as it was meant to be heard, with unwavering precision and unmatched clarity. The Viking CD Player is a masterpiece born from a passion for pure sound, setting a new standard for CD playback excellence.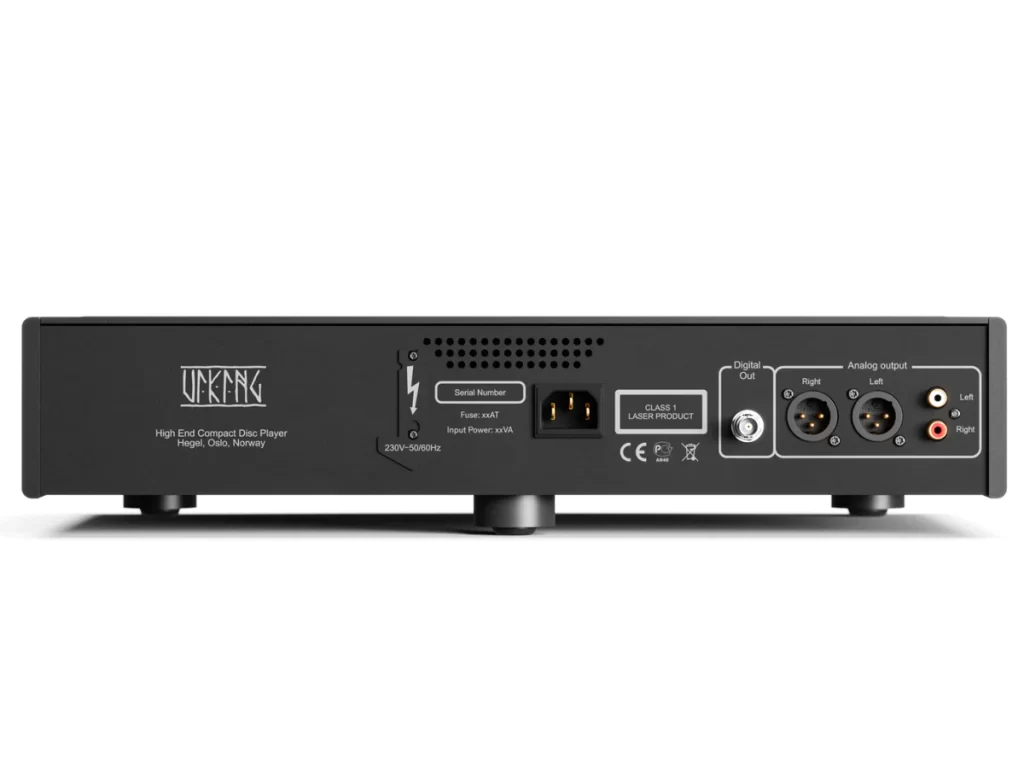 Technical Specifications

Supported Discs: 12 cm Redbook CDs
Line Level Output: 1 unbalanced fixed (RCA) 1 balanced fixed (XLR)
Output Voltage Analog: 2,5V RMS
Digital Output: 1 BNC true 75 Ohm
Frequency Response: 0Hz-22 kHz
Distortion: Less than 0.0015%
Finish: Black
Dimensions/weight: 9,9 cm x 43 cm x 30,5 cm (HxWxD), 7,3 kg
Dimensions/weight US: 3,54" x 17" x 12" (HxWxD), 16,1 lbs
Atom £2299
Star £3499
Nova £4399