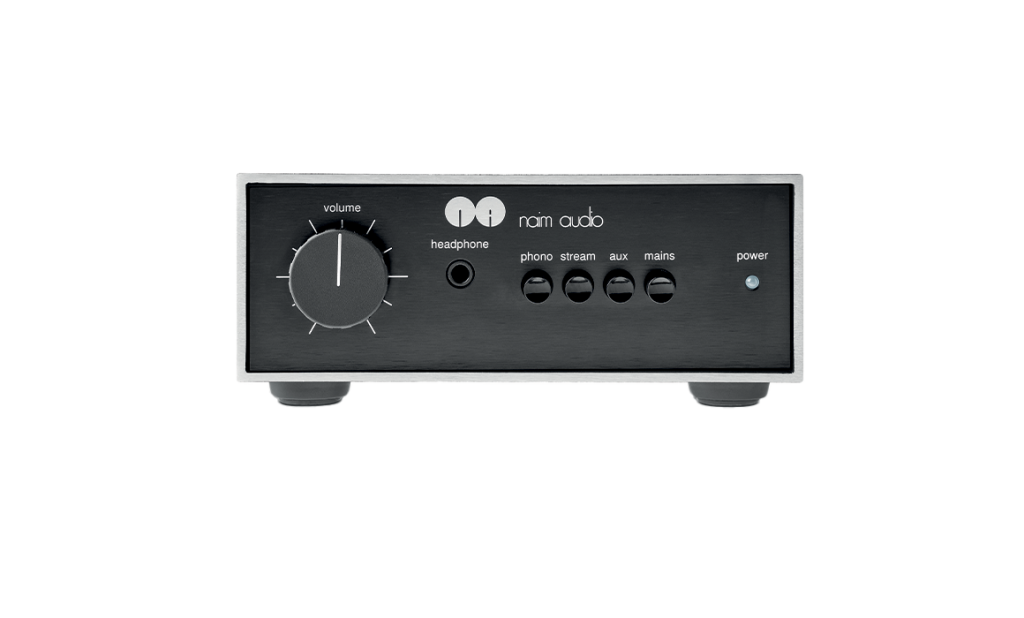 Limited release of the iconic Nait but upgraded to celebrate 50 years of Naim.
Pre-order here.
To celebrate our 50th anniversary (1973 - 2023) and all these years of shared passion for sound, we pay homage to our iconic integrated amplifier: NAIT 1.
Made in England, NAIT 50 is presented in a limited-edition of 1973 pieces.
NAIT 50 is the worthy successor of NAIT 1, Naim's integrated amplifier released in 1983.
Every part of the NAIT 50 has been redesigned. It is a 'big box' audiophile Naim integrated in a small box. Some of the new features on this anniversary edition include the new discrete transistor headphone amplifier found in the New Classic series, so you can enjoy all types of listening. Behind its sleek design, NAIT 50 also delivers top-notch sound quality.
25W of power per channel with peaks of 225W, three analogue inputs, including a discrete transistor MM phono stage: NAIT 50 combines power, performance, and versatility. It reproduces the most exacting dynamics with all the confidence and authority we have come to expect from a Naim amplifier. It can be linked with all loudspeaker types, as well as a streamer, for the ultimate hi-fi system.
Product Type
Integrated amplifier
Damping factor into 8
36
Input signal for clipping
Line: 88mV
Phono: 710mV
Peak current into 1 (1kHz 1mS)
Peak +/- 15 (peak power at 225W)
Audio Inputs
1 x RCA pair (47kΩ), in MM phono level 5mV
2 x 5-pin DIN (stereo, 47kΩ), line leve
| | |
| --- | --- |
| MM Phono Input | 47kΩ and 100pF |
Crosstalk
Line: 85dB, (at 1kHz, 25Watts 8Ω)
Phono: 80dB
THD + N
0.015%
Headphone Output
1.5Watts 16Ω
Signal-to-Noise Ratio
Ref. 1Watt 8Ω, A-weighted : Line: 80dB, 1V input / Phono: 78dB, 5mV inputRef. 25Watt 8Ω, A-weighted: Line: 93dB, 1V input / Phono: 84dB, 5mV input
Power Outputs
25Watts 8Ω @0,1% THD+N
40Watts 4Ω @0,1% THD+N
60Watts 2Ω @1% THD+N
Frequency Response
Line: -3dB @ 4Hz to 45kHz
Phono: -3dB @ 6Hz to 30kHz
Gain
Phono: +40dB (@1kHz RIAA)
Pre-amplication (and headphone): +16dB
Power Amplifier: +29dB
| | |
| --- | --- |
| Weight | 9.9lbs (4.5kg) |
| Dimensions (HxWxD) | 33/8 x 81/8 x 125/8" (8.7x20.7x32.1cm) |
Mains Supply
115V or 230V, 50/60Hz
Power Consumption
Typical use consumption: 20W
Stand-by mode consumption: <0.5W