Hot on the heels of the surprisingly good and very cheap Wiim Pro (£150) Network streamer, we now have the Pro Plus with better performance due to an improved DAC. And at £229 we think it offers pretty remarkable value for money and feature set.

Performance is better than we expected and put a smile on our face. Ease of use and set up is pretty class-leading too. We listened to it compared with the standard beast and we felt the small increase in cost was audible and well worth it. We've used this with fixed output into an audio system and also with variable ouput into a small power amp. Either way it worked seamlessly and well.
As an introduction to Network streaming this is pretty convincing. We think it will also appeal to the vinyl enthusiast who wants to "try before he buys", especially with the cost of new vinyl having risen over the last year.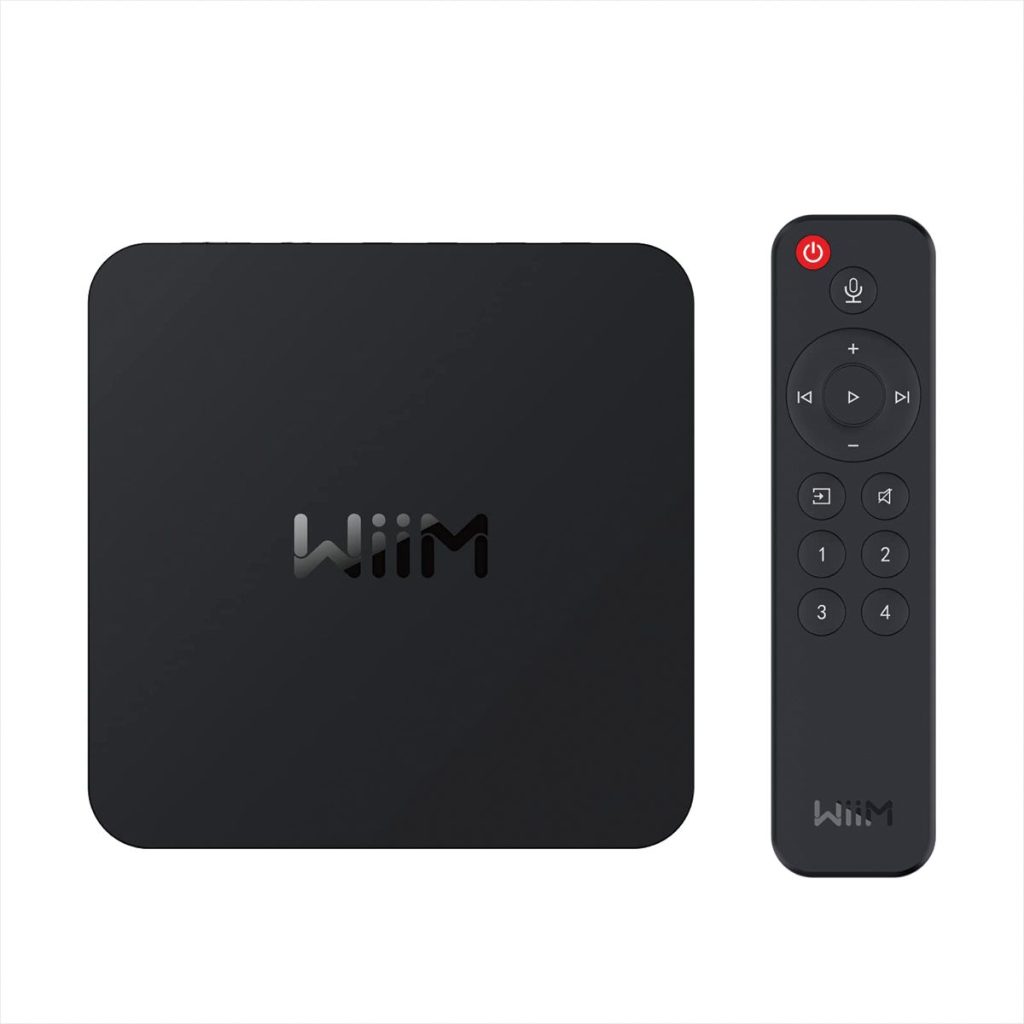 WiiM Pro Plus - Powerful and Versatile
Turn any audio gear smart
WiiM Pro Plus is an audiophile-grade music streamer with AirPlay 2, Chromecast, DLNA, Spotify Connect, TIDAL Connect, Alexa Cast and multiroom audio. WiiM Pro Plus turns your existing stereo system into smart, so you can play all your favourite music from your music service App, the WiiM App, or your voice using Alexa, Google Voice, or Siri all in the highest possible sound fidelity.
Simple to set up and use
Step 1: Plug in the WiiM Pro Plus, connect to your stereo.
Step 2: Connect to your network with the WiiM Home App.
Step 3: Configure your device and play Hi-Res music.
AirPlay 2 Receiver
WiiM Pro Plus turns your stereo into an AirPlay 2-enabled receiver. Stream your favourite music from your iOS and Mac devices or stream TV audio from Apple TV. Use Siri on your phone or HomePod to control music selection, volume, and playback. WiiM Pro Plus is an easy and affordable way to connect your Apple devices to your favourite audio equipment at home. PLEASE NOTE: It's a receiver only device, can't transmit AirPlay 2.
Chromecast Audio
WiiM Pro Plus lets you stream music, TV audio, radio station, podcast and local content from any Chromecast-enabled apps to one or multiple audio devices at the same time.
All music in one App
It's more convenient than ever to control your music and device in one place. With the WiiM Home app, easily browse all your favourite music without jumping to other music apps. Amazon Music, iHeartRadio, TIDAL, TuneIn, Napster, Deezer, and Qobuz are all integrated into the WiiM Home app. You can also control the device EQ, set music alarms, and create personalised routines using the WiiM Home app.
Agnostic Multiroom Audio
Easily build your multiroom sound system with HomePod, Google Home, Alexa devices or multiple WiiM devices and play to multiple audio devices all at the same time. WiiM Pro Plus supports the multiroom from various audio source inputs, including WiFi, BT, or Aux/SPDIF input. Making it versatile with almost every music listening option.
Works with Voice
Ask Alexa, Siri or Google Voice to control your WiiM Pro Plus to play music, listen to news, or your favourite podcast with voice assistants in your phone, HomePod, Echo or Google Home devices. Automate WiiM Pro Plus with other smart home devices by creating routines in the Alexa App, Apple Home or Google Home App.
Spotify Connect and TIDAL Connect
Use your Spotify or TIDAL app as your remote control for WiiM Pro Plus and stream directly from these services. WiiM Pro provides higher audio quality and longer operational work range longer than traditional Bluetooth or AirPlay 2 receivers and frees your mobile device for other tasks. Spotify works for both Spotify Free and Premium users. TIDAL works for both HiFi and Master Quality.
WiiM Voice Remote
Upgrade your listening experience with the WiiM voice remote, which allows using the remote with your voice to search and control via Alexa (No extra Alexa built-in device needed), while also enjoying a super easy setup through the WiiM Home App to pair with any WiiM Mini or WiiM Pro Plus. Use the remote to control music playback, volume, mute audio, and launch your presets with one button.
Gapless playback
Precise gapless playback is essential to your listening experience. With precise gapless playback, playback timing is guaranteed to be identical to the source. WiiM Pro Plus uses two decoders to remove extra samples at the beginning and end of each file and combines them. This works for all the supported music services and music on your phone or local network.
10-band graphic EQ and 26 preset EQ
Twenty-six preset EQ gives you various choices to meet your specific listening needs. The preset EQ includes EQ choices from music genres, bass/treble adjustment, loudness, movie, gaming or speech enhancement etc. You can also custom your own with the 10-band graphic EQ for your room or taste.
Premium AKM HiFi DAC
The WiiM Pro Plus features the latest generation AKM 4493SEQ DAC. This high-precision, low-jitter DAC supports audio up to 768 kHz/32-bit, boasting an impressive 123 dB (A-wt) SNR and -115dB THD+N (1 kHz). It's the perfect choice for Hi-Res audio streaming, satisfying even the most discerning music enthusiasts with its superior audio quality.
Specification
| | |
| --- | --- |
| Connectivity | IEEE 802.11 b/g/n/ac dual band Wi-Fi, BT5.1, Ethernet (100M) |
| Power Input | USB Type-C power |
| Audio Output/Input | Line out, digital Coaxial Out, digital Optical SPDIF Out / Line In, digital Optical SPDIF In |
| SNR | 120 dB |
| THD+N | Analogue Line out: 0.00032% |
| Music input | Up to 192 kHz, 24-bit |
| Music output | Up to 192 kHz, 24-bit (Bit perfect output, i.e., output matches input source format) |
| Music Format | MP3, AAC, ALAC, APE, FLAC, WAV, WMA, OGG |
| Sample Rate | Decoding up to 192 kHz, 24-bit |
| Protocol | AirPlay 2,Chromecast Audio, DLNA, Spotify Connect, TIDAL Connect, Amazon Music Casting |
| Integrated Streaming Sources | Spotify, Amazon Music, Deezer, Tunein, Tidal, Qobuz,SoundCloud, Pandora, iHeartRadio, Napster, Soundmachine, Calm Radio etc. |
| Control Devices | iOS and Android based smartphone and tablet, Alexa speaker, Google Assistant speaker, HomePod |
| On device Buttons | Capacitive touch control: Play/Pause, Volume +/-, 1 x Preset |
| Accessories in package | USB power adapter, Type-C Cable, RCA to RCA Cable, Optical Cable |
| Weight/Dimension | 14.1 oz (400 g)/5.5 x 5.5 x 1.6 in (140x140x42 mm) |
| Does not support | Transmit the Aux-in audio to AirPlay 2, Echo or Google Home devices, Group with other Sonos speakers in the Sonos App. |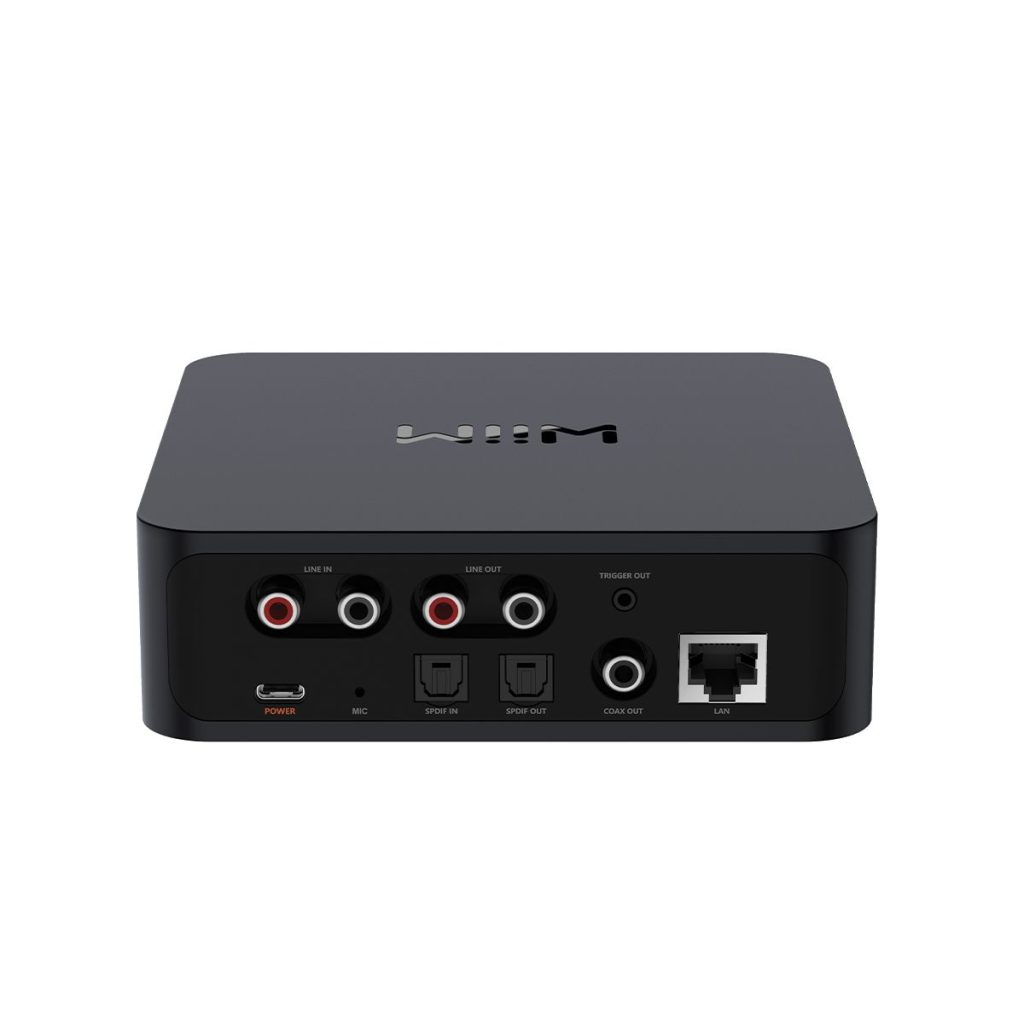 On demo now and available to buy here.